Development & Authoring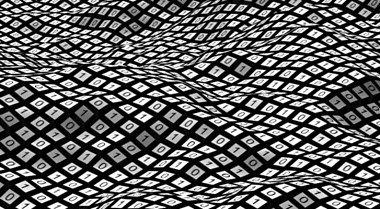 You have an idea but you don't know how to go about realising it, you need help on an existing or new project. Whatever your development or authoring needs, talk to us

At Synergy we are well versed in the current hot topics in developments and the question you may have. Can our projects work on Smart-phone, Tablet, Mac, PC and Linux? Can we update content remotely? It is our ability to meet all our clients development needs as well as over fifteen years of experience working in all areas of computer development that that sets us apart from other development and duplication companies. In fact many of our clients come to us just for development.
So what development services can Synergy offer you? Well it is easier to ask what do you want to achieve and on what platforms and for us to create a bespoke solution.
Smart-phone applications

i-phone or Android, we can build and help you distribute handset specific APPs. Your users can have your latest data at their fingertips. Or maybe you just want to create something wacky to promote company using viral advertising.
Application Development
We can create on and off-line applications for Smart-phones/devices, PC, Mac and Linux. These can be anything, if you have an idea just let us know what you are trying to do and we will come up with a solution.
Education & training solutions

Computer-based learning gives the users the opportunity to progress at the pace that suits them and is ideal when you have large numbers of people to train and test. It can also be adaptive so the user is not forced to repeat subjects they already understand. On-line, off-line or on your phone, the results can be collated to allow the administrator to view the progress of their user group. Another advantage of computer based learning is that new content can be added via updates and if required your own company can manage the content via a CMS (content management system).

Website development
We can help you create a whole site or just add new functionality to your existing site. Is your current site is too restrictive? Is it not working properly on phones and mobile devices? Then we can move it to a new content management system (CMS), to give you greater control, without losing your existing data. We can also change it to a framework that can adapt to optimise content delivery on all devices and modern browsers. Do you want to add tools to your site that will help your customers understand your product? Maybe you want to add customer relationship management tools? Or simply one of your competitors has some functionality on their site that you would like? Just give us an idea of you would like do and we will do the rest.

Presentation and conference system
Whether you want registration, voting systems or to drive customers to your stand, we offer some exciting options; Interactive presentation, multi-user games that users can play with their smart phone hand set, quizzes with key-pad or phone based voting systems or conference site maps and agendas you can use on your phone. If you have a an idea or you have seen someone else using something that you would like just let us know.
We have a project but need a new supplier?
We are always willing to look at existing project with a view to taking over the work. We are getting more and more enquiries from customers who have existing projects but their current supplier is no longer able to help them. If you find yourself in this position, call us and we will do our best to help you out.
DVD & Blu-ray Authoring

Simple or complicated, we can handle all your authoring needs.
Games
Do you require a game to get your point over or jazz up your website? A game to drive traffic to your stand at an event? At Synergy we can build a game that will meet your specific needs or modify and existing game to reflect your company branding.